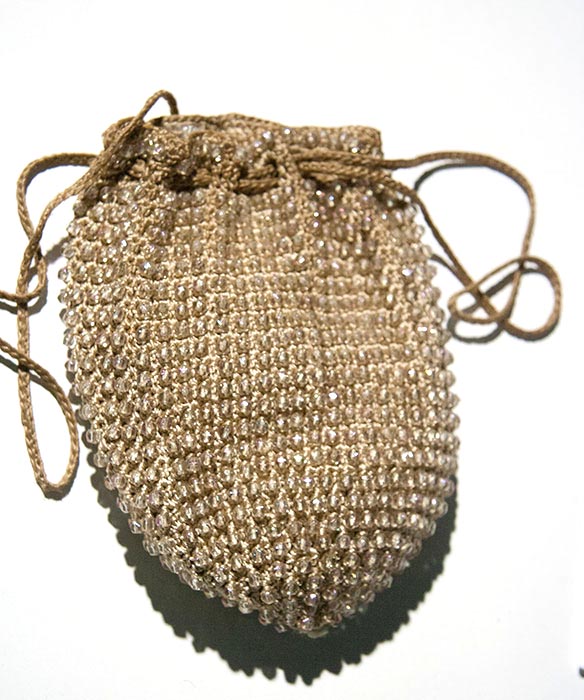 Aurora Large Bead Beige Crochet Pouch.
Beads have aurora shimmer, and shoot out pinks and pastels, but the photos do not capture this. Mint condition. No lining, doesn't need it because it is very strong.
A sweet little roundish egg, could also be used as a day purse like for a garden party, which I'm sure was it's original intended purpose.
$60